Drug Rehab Bali
28 Day Addiction Treatment Program
Our 28 Day Program for Addiction Treatment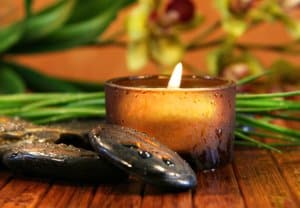 Bali Health Services offers a luxury 28 day therapeutic retreat and rehabilitation package for individuals suffering from drug and alcohol related problems.
Combining a balance of Western and Eastern medical traditions, the core of our program is centred on healing the entire whole being so that a deep state of overall wellness is achieved. Those with addiction issues are supported in strengthening their body, mind and deep sense of self; helping them find proactive coping methods in how to deal with their problems so that they can break the addictive habit and practice living without drugs and alcohol in their day to day lives.
Located in Bali, our exclusive treatment program is limited to twelve clients at any one time and our boutique setting ensures absolute confidentiality and anonymity. Bridging the gap between intensive treatment and healthy, independent living; the program incorporates a balancing blend of yoga, beach walks and intensive one-on-one treatment sessions. You will have plenty of downtime, giving you the time and space to unwind and take care of any personal matters.
In keeping with Bali Health Services commitment to excellence, all clients receive tailored and supportive attention from our qualified therapists and support staff, and our holistic approach and setting encourages rapid and long-term recovery. The recommended length of stay is 28 days however we can tailor a shorter or longer stay to suit your needs
The 28 Day Treatment Program Includes:
Full Assessment including medical assessment
One-on-one intensive counselling sessions
Explore proactive coping methods with cognitive behavioural therapy and mindfulness therapy
Educational seminars about chemical dependency and recovery
Nourishing cuisine prepared in-house by our chef
Personal support staff
Personal housekeeping staff
Airport drop-off and pick-up plus all other transport requirements in Bali including personal driver
A variety of activities within the wellness program including meditation, spa treatments, yoga, golf and fitness training
Recreational outings and activities such as beach visits, snorkelling, surfing, cultural tours, sight-seeing and shopping.
A selection of complementary and alternative therapies may include nutrition and meal planning, naturopathy, reflexology and physiotherapy
Bali Health – Addiction Services
28 DAY PROGRAM
Drug & Alcohol Detox
Bali Health Services offers an affordable, safe and fully supervised drug and alcohol rehab program with comprehensive medical support. Taking airfares in account, treatment offshore in Bali is much more affordable than similar services offered in Australia.
Our drug and alcohol rehab program recognises the importance of comfort and constant support, which is why we educate clients about their bodies and what to expect during the withdrawal process.
During the program therapists will work with clients to help them understand the physical and mental discomforts they face while monitoring their physical response and emotional state. A combination of wellness, recreational and complementary therapies are included to help soothe any side-effects of the withdrawal process;
Overall our program strives to strengthen the mind-body so that clients can gain the confidence to prosper beyond this difficult time.
The Bali Health Services Program brings together the family and the addict/alcoholic in an intensive integrated treatment program over one week.
The program is a proactive forum to learn positive communication skills and address chronic issues and concerns with the guidance of a professional mediator. Also it offers the chance to come to a mutual understanding of each family members needs and is a positive platform to rebuild respect for each other.
Contact us today.
The family program includes:
Check-in Group Mon-Fri
Daily Educational Group Mon-Fri
Airport transfers and VIP immigration service
Private room with ensuite in villa style accommodation or shared room with partner.
Personal support staff
Personal housekeeping staff
Nutritional in-house meals prepared by Chef
One individual counselling session and one family counselling session
Three yoga classes and two beach fitness sessions
All transport requirements in Bali
12 step meeting attendance
All clients who have undergone our gentle, yet comprehensive program have said that it was the most enjoyable rehab ever experienced. If you or someone you know, can benefit from our holistic approach then please Contact us for details


Address:
Seminyak, Bali, Indonesia 80361